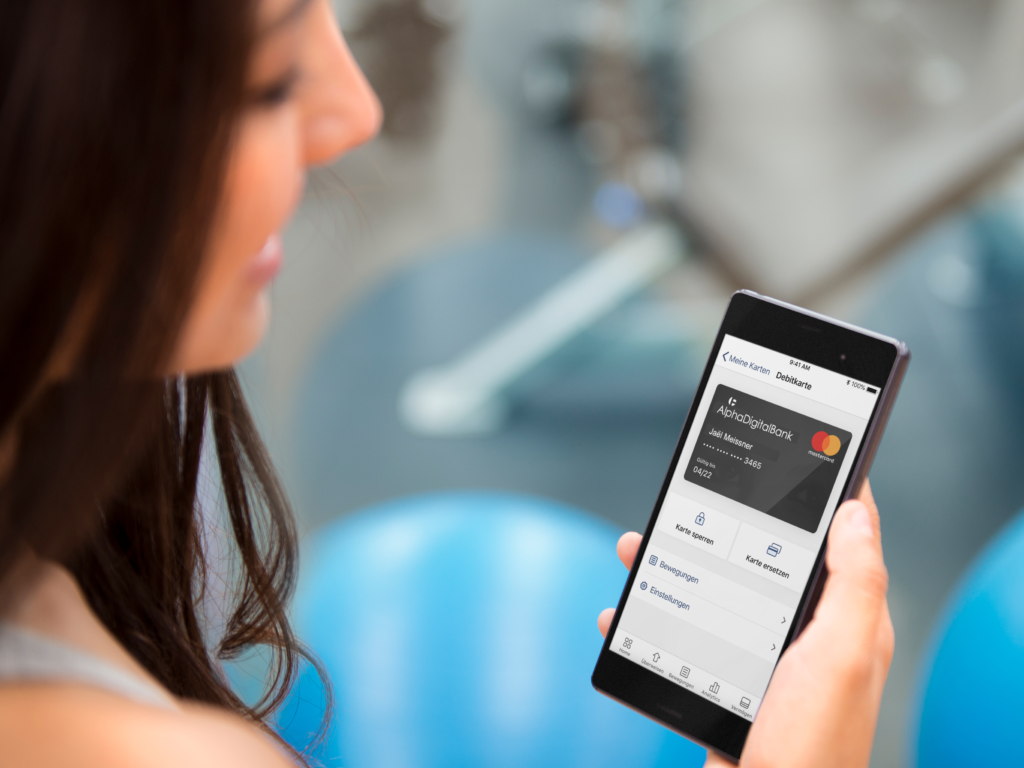 Alpha Digital Banking – The new star in the banking sky
A certain disillusionment followed the growth hype surrounding neobanks. Now, however, with 'Alpha Digital Banking', a new star has lit up in the sky. The latest Swiss financial services app could well turn out to be a supernova.
We got in touch with Jaël Meissner, the most prominent face of the latest advertising campaign, and arranged to meet her in the hip café, Lanzelot. The place cements my stereotypical image of students and marketeers, which I formed many years ago. At the meeting, however, it quickly becomes clear to me that I must revise my opinion.
Until recently, Jaël Meissner was one of 5,000 beta testers of 'Alpha Digital Banking'. She was there at the first user interviews. For two months now, she has been – as she puts it herself – proudly promoting 'Alpha Digital Banking' with heart and soul. Moreover, she has become the main face of one of the most successful social media campaigns in the area of digital finance.
« I was part of the solution development and found that 'Alpha Digital Banking' is exactly what I always imagined emotional banking to be. I identify 100% with the solution. Otherwise, I would certainly not be in the public eye with my face, » explains the visibly proud 21-year-old with a pleasant smile.
More than fancy design and youth language
As the interview continues, it quickly becomes clear how the new solution appears to differ from its competitors: « A sassy design and supposed youth jargon are not enough to attract new customers. We young people are quick-thinking and make fast decisions, but we certainly do not act imprudently when it comes to money. We weigh things up rationally and make conscious decisions as to whether or not we wish to abandon ourselves to a virtual, illusory world with animated filters, or whether we want to be much more down-to-earth and query our account balance or achieve an educational goal or our financial independence, » clarifies Jaël.
Thanks be to data: personalised goodies and financial advisory
'Alpha Digital Banking' expresses its gratitude to loyal clients such as Jaël for a recommendation in financial terms, with hyper-personalised vouchers. In Jaël's case, it was a voucher for CHF 50 for her favourite online store, Zalando. 'Alpha' was in the know thanks to sophisticated analytics of Jaël's consumer behaviour. However, the app caused quite a stir for Jaël the day she redeemed her reward and the new financial assistant asked her at that very moment whether he could help her develop her own financial literacy.
« I was already somewhat surprised when the Alpha app congratulated me on my latest purchase, Pull&Bear flared jeans, » she reveals to me, visibly moved. « When 'Alpha' then asked me at this happy moment whether I wanted to know how much more I could spend this month on clothes and fashion without getting into financial difficulty, they had me totally convinced. »
Emotions instead of transactions
'Positive emotions are our USP', says the website of 'Alpha Digital Banking'. 'We recognise what is going on in banking. We remove obstacles, guarantee good feelings and ensure that these experiences are shared. We are not a loss leader and are not free of charge – but do everything to ensure that we are worth the price you pay.'
The fact that 'Alpha Digital Banking' has copied quite a bit of the ease of use offered by familiar social media apps does not bother Jaël. « I'm used to swiping, liking and communicating, Keeping things short and sweet, » confirms the law student. « And the fact that the friends I recommended the app to have been added to my personal Alpha digital banking network does not bother me either. After all, I was asked and I confirmed. I can revoke this decision at any time. Furthermore, I decide myself whether or not my scores (this is the evaluated usage behaviour) appear on my profile. I usually publish badges for social work with pride. However, I am not looking for kudos for my savings targets, which is why I did not activate this badge. »
Too good to be true?
If you have followed this far, dear reader, then we would like to ask your indulgence at this point: as much as it pains us to tell you, the story and the people and places are entirely fictitious.*
Can you explain why you have read the article up to here? What would happen if the above story were true? What is needed in your eyes to overcome the gap between emotionless low interest banking and social interaction?
What drives us?
How does social media manage to bind us to taking a curious look several times a day to find out what is happening in our social and professional environment, to lead us to like, share, recommend, get outraged and excited… show interest? Why do banking apps not reach this intensity of commitment? Or do you think that is not part of the purpose of a banking app?
The difference is that social media platforms are deliberately programmed in such a way that they press the right buttons in our brain and activate dopamine, the 'happiness transmitter'. Joy, pride, curiosity, sympathy and care, fear, pain, love: emotions motivate us to get up in the morning day after day and to keep going; they make us feel useful, appreciated, loved, concerned or important.
Connecting magic moments and high-tech
Banking apps can already do a lot nowadays. An awful lot. But what falls by the wayside are precisely these 'magic moments' that we are able to experience on an ongoing basis in social networks.
In her book Emotional Banking, Duena Blomstrom talks about the so-called 'money moments', which should meet, inspire and bind us as clients of modern banking on this emotional level. They should have a huge impact on clients' emotional attachment. Because they make fans out of clients. They create a longing for MORE and MORE OFTEN that does not wear off.
And you, dear reader, followed us up until the end of this article. We thank you for this. We hope that you have been moved emotionally and feel inspired. If so, leave us with a comment with your thoughts, feelings and ideas. What experiences have you gained in emotional banking and what are (hopefully) yet to come?
* Any similarities to real persons or companies are purely accidental and unintentional. No legal claims can be made.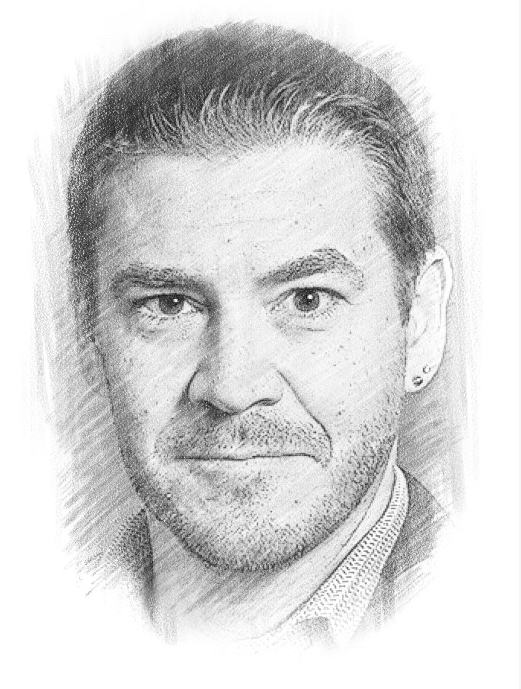 by Philipp Zimmermann
Head of Digital Banking
Finnova AG
and Nikolai Tsenov
Product Manager Analytics & Compliance
Finnova AG