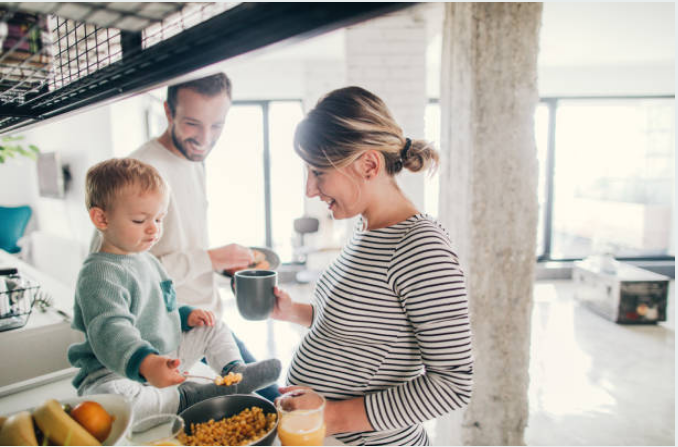 Millennial generation: the start of a shift towards digital banking
Millennials may remember a time before the age of email, the Internet or social media, but they grew up as these technologies did, adopting and integrating them into their lives. They are the first generation to embrace – and expect – the potential of digitalization.
Making up about a quarter of the world's population, millennials are also poised to become the generation where the next big wealth transfer will occur. Millennial spending is set to overtake Generation X by 2020 and will continue to increase, shaping the direction of the world economy in the years to come. Banks must recognize the growing power of the millennial consumer and must adapt to fit their needs. According to a 2018 Gallup study of banking in the U.S., millennials have the lowest level of engagement with their banks, are more likely to switch banks and are most likely to use both online (92%) and mobile channels (79%).
To appeal to a generation that has become accustomed to the instant and personalized nature of the digital space, banks cannot rely on the status quo. Merely creating a website or an app is not enough: Going digital means listening to millennial needs and creating solutions to drive new forms of value. It is not an option, it is a necessity. As part of our ongoing efforts to drive improvement into the client experience, and to best position our offering, we recently ran a market research campaign within a particular segment of the Swiss population. We were able to identify three key takeaways relevant to millennial clients.
1. Pay attention to price
Offering a low, transparent cost of service is the most attractive financial service feature that our respondents identified. Cost beat out other compelling features such as service, product and user experience. In today's society, many services are offered with no explicit sticker price. While it is important that banks are able to compete on cost, that does not mean their offering should be free. As the saying goes, "If the product is free, you are the product." While clients may accept this condition for a variety of technology services, I would argue that it should not hold for banking. The relationship between bank and client must be one of trust, transparency and aligned incentives. Financial services institutions should charge a fee that is transparent and which is linked to the value provided to customers.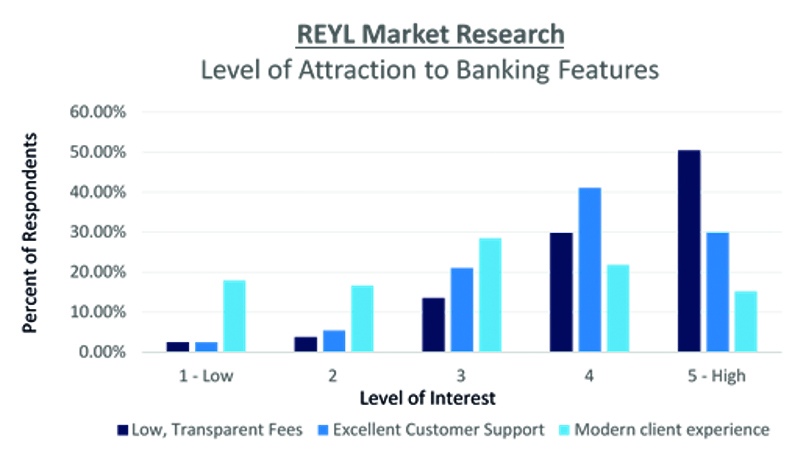 2. Strive for efficiency
Roughly 90% of our respondents said they have less than 10 minutes per day to review their finances. With such a limited opportunity to connect with our clients, banks must turn to technology to communicate the necessary information in an efficient but informative way. At the same time, the same technology used to enable an efficient user experience can and should be used to streamline banking operations. Banks' digital roadmaps should always strive to both improve operational efficiency and drive a more productive client experience.
3. Focus on impact investing
Almost half of our respondents indicated a strong or very strong interest in impact investing, the use of private capital to address social or environmental impact alongside financial return. According to recent studies, millennials are the most willing generation to trade financial return for greater social impact.

Digital channels have helped expand the visibility of impact investing, and with digital technologies, banks now have the capabilities to expand their distribution channels, enabling clients to participate in impact investing directly. The Millennial generation represents the start of a shift towards digital banking. Going forward, this transition will only quicken. A portion of the millennials, given the generation's exposure to pre-digital banking, could be forgiving to banks that fail to adapt. Post-millennial generations will not be so kind. The integration of digital operations and services not only enables banks to better cater to the millennial population, it is also a prerequisite step for the banks planning further into the future. |
Schuyler Weiss
Chief Digital Officer
Reyl & Cie