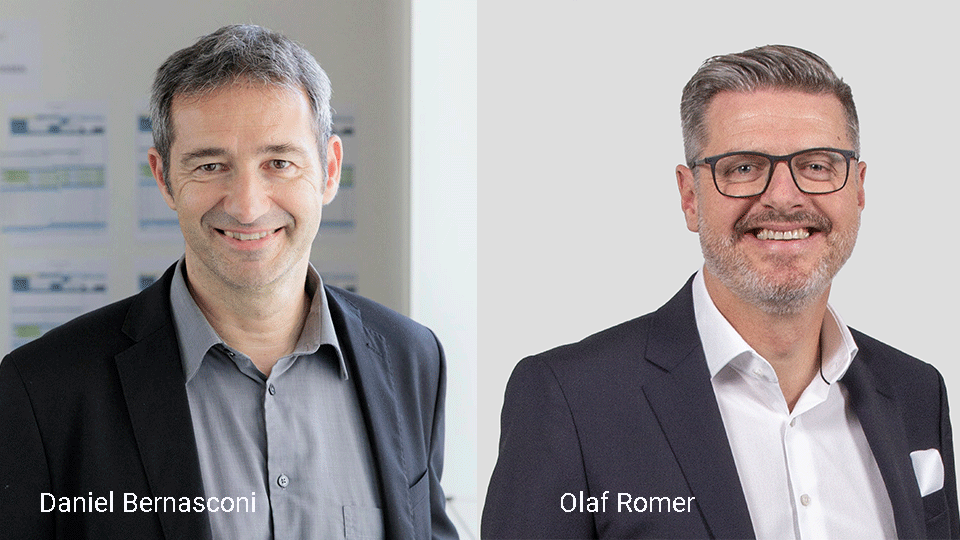 Finnova creates a Technology division and appoints managers
A new strategic 'Technology' division is created today by Finnova AG as part of its 'Transform25′ growth strategy. Daniel Bernasconi – who has successfully developed and expanded Finnova's Services division, which includes Application Management in Seewen and the newly established solutions business such as the Finnova Open Platform, SaaS, consulting and integration-, will be responsible for this division as Chief Technology Officer from 1 November 2020.
On the same date, Olaf Romer, a very experienced manager with over 20 years' experience in various management positions at the Baloise Group, will take over the position of Chief Services Officer.