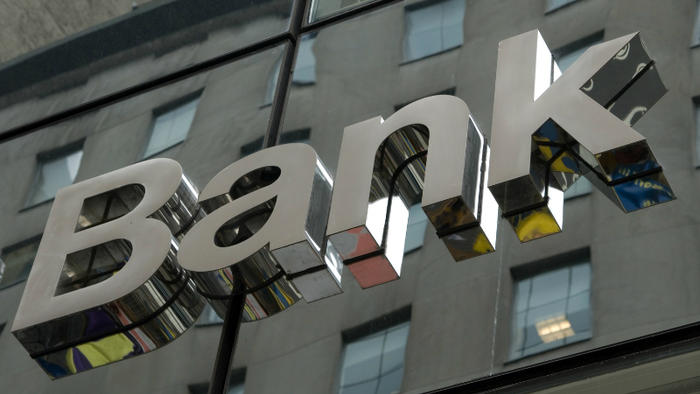 Valiant Bank: simplify processes, behaviors and thinking
Swiss banking is digital for many years. But why do we have this digital "backlog" accumulated? Banking is a digital business and traditional banks are not yet capable to do this business with their customers in an easy, efficient and simple way.
One of our main objectives is to simplify the financial life for our customers. At Valiant the customers chooses the channel and we have to be prepared to fulfill their needs and requests. This is the reason for Valiant to continue investing in branches (physical channel) so we can be locally present and have a personal interaction with the customers. On the other hand many customers are ready and fit to interact through digital channels for the services of their choice – for an easy access to our products and services. This will be one of our main drivers for the future. Therefore we increase our investments into the digital interaction between our customers and Valiant.
To go on this journey we must simplify our own processes and our own behaviors and thinking. That means hard work, but it is our key to success. A first step is to encourage our employees to think open-minded, to "forget" existing system boundaries and to develop smarter solutions – even if they are not "100% complete" (which would be Swiss) – but many times 80% is also good enough. This sounds easy of course, but you have to do it and you have to start the journey and you should keep ongoing.
What are our successful examples of recent digitalization?
We built a "credit highway" to simplify the credit process and to guide our employees through it and to optimize and speed up decisions based on rule-sets. This includes decision making by machine and leads to faster results for the clients. To do so, you have to know your business and be ready and willing to focus and to reduce the complexity of existing processes. This means cutting off less used functions and steps. The advantage is, employees don't have to deal with unnecessary process detail and it helps as well to reduce training costs for new personnel.
Another example is "generating" time for our customer-facing employees. For these client advisors it is crucial that they use their time to satisfy customers. To support this ambition we developed a simple workbench application to access all information from different systems to have a complete view of the customer. Positive lessons learned are that Users value the easy user interface and the context-based links to access business processes and information. The employees gained time for new and existing clients and this leads to better client feedbacks and to more business. A further positive element is the faster development of new functionality. We certainly had to adapt our working habits to get agile over different organizations: sales, business process modeling, operation, it, etc. This was not easy in the beginning not easy, but with each new sprint it went easier and the teams worked closely together.
As the clients are ready to use smartphones and tablets for their financial business we are actually creating a new mobile app. For this modular mobile app we have the ambition to create a framework to integrate functions from different providers and to provide a seamless and easy user experience. The first step was the development of the user experience with different designs. These designs were tested with real customers and client support units. The customers were happy to be involved and their feedbacks shaped the design of the new application. This was helpful for all involved parties. The next step was to create building blocks with existing and on the market available functions.
An important step towards digitalization is to open up our it-landscape. This provides the opportunity to cooperate in eco-systems. It is a good way to integrate applications, instead of developing all functionality by ourselves or to integrate all functionality in the core-banking-system. Some technical challenges are related to integration with existing systems and services and to security-items. In the end, these challenges can be solved. More important is to invest in the people to increase the know-how and to open up the mind and not to fall back in "old" behaviors.
There are plenty of other new ideas to increase the interaction with our customers and to speed up our business. The journey has just started and will continue. The only way to keep up is to adopt an agile mindset and to keep moving forward in small steps. |
René Kohler
Head of Information Technology and Supplier Management
Valiant Bank