Implementation of open banking in Switzerland:
driving forces are required
Open banking is becoming increasingly important, especially because banks wish to satisfy clients' growing need for data sovereignty. This international trend is now also gradually taking root in Switzerland. This is shown by events including the first Open Finance Roundtable, held on 23 December 2020 by the State Secretariat for International Finance (SIF) with the participation of OpenBankingProject.ch. Unlike neighbouring countries (EU regulation PSD2), Switzerland is choosing a market-driven approach to the implementation of open banking.
OpenBankingProject.ch (OBP) is one of the first initiatives to promote open banking in Switzerland and to provide key elements for the development of new business models, together with its members.
Prof. Dr. Rainer Alt of Leipzig University describes open banking as follows: « In accordance with the open banking concept, end clients can make their financial data accessible to different banks and financial services providers using open interfaces. Technical interfaces (API, SOA) and regulatory specifications (PSD2) form the bases of open banking. Open banking simplifies the creation of digital ecosystems and reduces barriers to entry for startups and non-bank businesses (fintechs, banking innovation). »
Open banking is in no way an end in itself, but rather a means of serving clients and their needs along their customer journey in the best way possible. Banks will continue to be able to sustainably understand and accompany their clients in the future as a result of this approach of opening up and providing access to data. OBP is convinced that cross-company added value will be important for remaining competitive in the long-term. Only in this way can the bank of tomorrow put together its survival kit.
Current situation and implementation in Switzerland
In December 2020, the SIF published the Confederation's current financial market policy. It relies in principle on the traditional Swiss strengths of high productivity, stability, security and trust, which are combined with an open attitude towards new technological and international developments. With regard to open banking, the SIF wishes to dedicate itself to an opening up of the financial services sector and to a standardisation of data interfaces driven by the sector. Furthermore, fair competition should be ensured along with the desire to address concentration risks sensibly. Lastly, the export capacity of financial services should also be improved and the effective implementation of international standards should be promoted by the Confederation.
In the past few years, a movement has emerged in relation to open banking in Switzerland (e.g. SBA working group, SIX's operative platform, b.Link, SFTI's Common API project, OpenBankingProject.ch and Open Wealth). These initiatives attempt to coordinate with each other and to harness synergies. However, as before, specific use cases are rare and the necessary bases and prerequisites, such as established standards (e.g. for API, contracts, third-party provider certifications), are limited.
Only a few banks are addressing open banking seriously and are starting to implement first use cases in this context. Nevertheless, interest is visibly growing.
Services of OpenBankingProject.ch according to needs
OpenBankingProject.ch aims to work with its members to fill in gaps existing in Switzerland in the context of open banking, and to remove the obstacles for all companies (banks, third-party providers, etc.) involved. The initiative includes activities such as the utilisation of standards, the visualisation of actors, the preparation of knowledge and not least the networking of companies. They adopt the open source approach, with which deliverables are made available to all.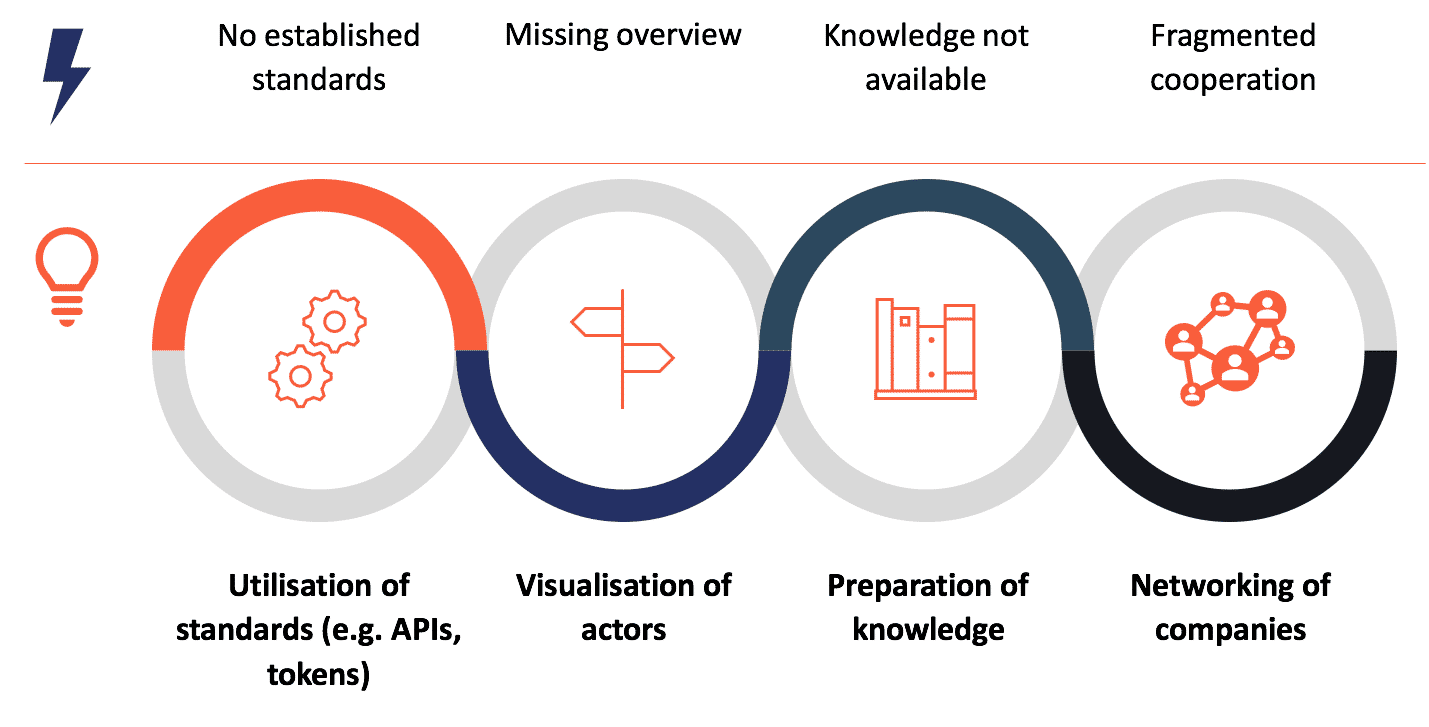 In December 2019, as a first interface for Switzerland, OpenBankingProject.ch launched the Swiss NextGen API for querying account information and initiating payment orders according to the specifications valid in Switzerland. The API is based on the open industry standard NextGenPSD2 of the European 'Berlin Group' standards initiative. This initiative is widespread in Europe and is being further developed on a continuous basis. Over the past few months, a further API – which will be further developed – has been made available for use in the area of 'bankable assets', with over 20 companies from the financial services sector.
Based on these APIs, Swiss companies and especially banks can create new offers for their clients efficiently and in a future-proof manner. Common, standardised APIs decrease the duration of implementation, minimise costs and reduce investment risks, particularly if international compatibility is guaranteed. The first actual implementations are expected this year.
A common approach in technical activities is a first step in the direction of efficient implementation of open banking in Switzerland. Further elements such as contract templates, a common certification procedure and broad-based cooperation between companies are necessary. For this reason, OBP is operating a knowledge platform (www.obp.ch),  which not only provides fundamental knowledge, but also makes actors visible and makes further, jointly developed elements available.
In September 2020, the first Open Banking Summit was held with international speakers and around 100 decision-makers from the Swiss financial industry. Networking between the OBP members was also encouraged. Links have been established and joint implementation projects have been started as a result of the direct access to the relevant contact partners and the mutual exchange on respective strategies and activities.
A current implementation example is the 'Best Payment Method for E-Commerce' project, which involves over 15 companies from various sectors. The launch of the 'Friends & Family' pilot operation is planned for mid-2021. The aim of the project is to establish an open and very efficient payment network.
OpenBankingProject.ch achieved great resonance in 2020 and has experienced strong growth. Altogether, in addition to the founding partners, 13 members and an 1 additional partner now support the initiative. Between them, further elements for open banking in Switzerland are being created and the next Open Banking Summit is already being planned.
The project is an open initiative and looks forward to your involvement.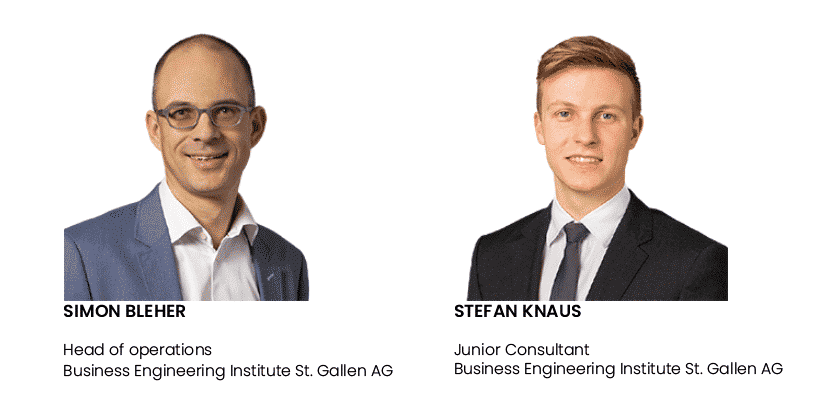 THE SURVIVAL KIT OF THE BANK OF TOMORROW 
1 – Focus and cooperation are key.
This means that banks only provide services that are above the benchmark. Everything else is obtained via third parties.
2 – The market performance of banks provides added value for clients.
Added value is determined by clients and strives to achieve a balance between best possible advisory quality and innovative digital offers/solutions (see point 3, because the client interface separates the wheat from the chaff).
3 – The design of the client interface determines existence or non-existence.
It will be important that the banks' activities on the client interface have an innovative and/or disruptive characteristic and can be seamlessly integrated into the value chain.